Zsiska Colorful Beads Earrings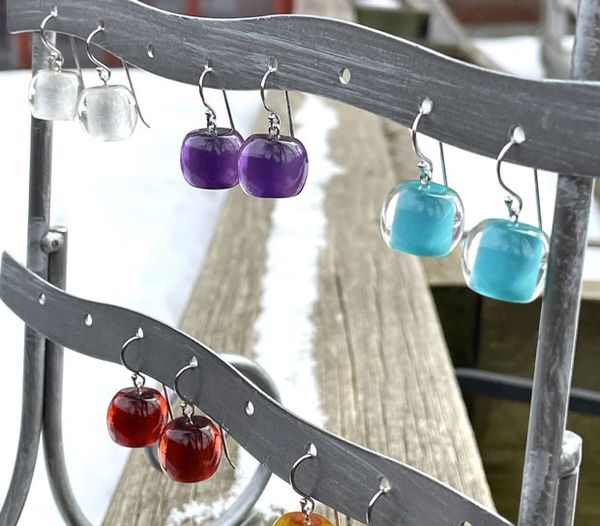 ZSISKA is a woman-founded and run company. Born in Amsterdam, Siska Schippers was a talented gold and silversmith artist before she decided to make handmade resin jewelry under the ZSISKA brand. She moved to Thailand in the 90s to work with resin in a studio in Cha-Am, a small town two hours south of Bangkok, where she employed fourteen women. Over the years, their precise designs and skilled craftsmanship has evolved. ZSISKA designs are for the strong and elegant woman who desires to stand out in the crowd. Their jewelry has an artistic flair and creative energy. It is also remarkably lightweight and comfortable to wear. The fourteen women with whom Siska started the company still work for ZSISKA today.
These earrings feature rounded resin beads hanging from French hook wires. Rounded beads are 1/2" wide and tall.