"You Are The Peanut to My Butter..." Box Sign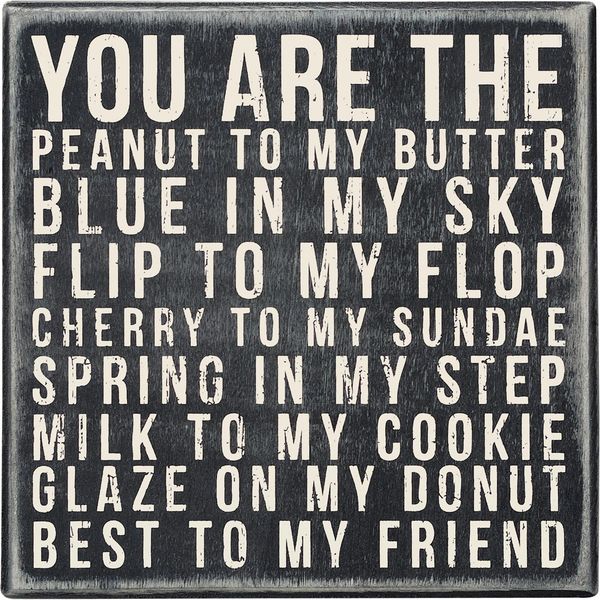 A classic black and white wooden box sign featuring a distressed "You Are The Peanut To My Butter - Blue In My Sky - Flip To My Flop - Cherry To My Sundae - Spring In My Step - Milk To My Cookie - Glaze To My Donut - Best To My Friend" sentiment. Easy to hang or can free-stand alone.
Measures: 6" x 6" x 1.75"