Wire Bird with Bell and Beads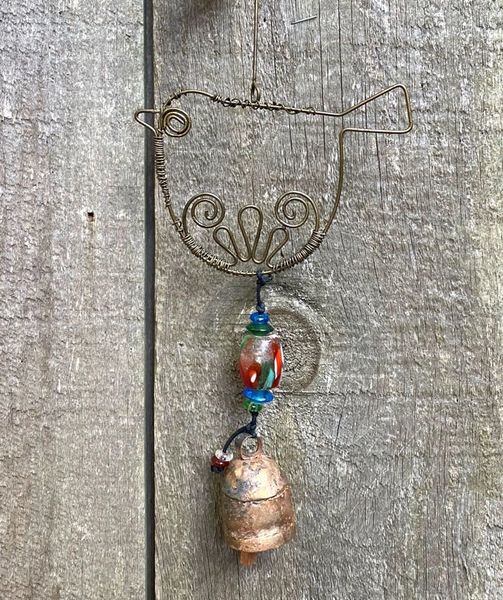 Add an element of whimsy to your outdoor decor with this charming wire bird garden accent. Soothing to hear and delightful to behold in your home and garden. It's believed by some that wind chimes can bring good fortune, health and prosperity to their owner, while others believe that chimes can help break up bad energy in the home. This cheerful bird chime is sure to bring a smile to you and your garden visitors!
Measures 14" from beads at top to bell. Wire bird is 4.75" wide x 3" tall.