Volare Pewter Spirals Necklace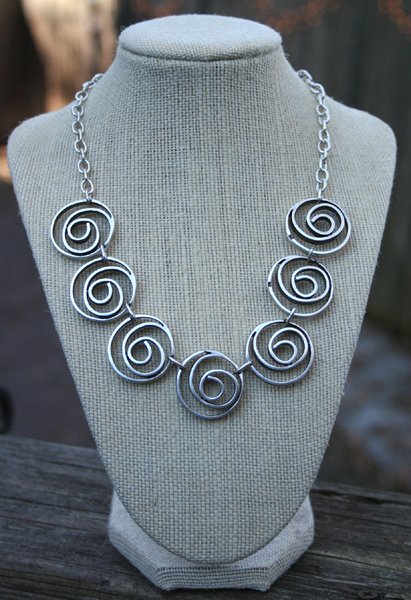 Express yourself with the latest collection of Volare pewter jewelry! We love these robust, unique designs. They're just the right pieces to complement your individual flair! This is a beautiful piece composed of pewter spirals on an adjustable chain. Handcrafted in Turkey. Length: 19 inches overall; 11.5 inches of adjustable chain. The 1-inch spirals measure 7.5 inches.

Pair with the Volare Pewter Spiral Earrings.