Volare Rose Pewter Necklace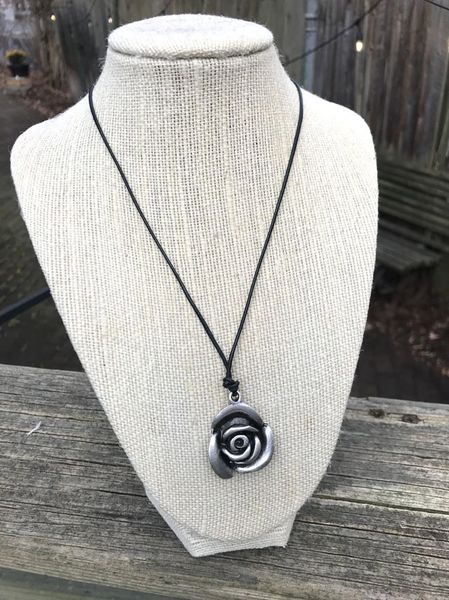 "A rose speaks of love silently in a language known only to the heart."
Volare, "to fly" - give flight to your passion. A beautiful collection of thoughtful designs and a wonderful gift to yourself or a friend! Inspired by the intricacies of the Ottoman spirit and the history and art that surrounds her on the Aegean coast of Turkey, Aygul designs her handcrafted jewelry line in her studio overlooking the Aegean sea. Her team of four amazing ladies hand-craft the jewelry in the Ankara workshop and Istanbul partners, cast and plate her designs at their shops. The material used to craft the jewelry is pewter or brass, which is then plated with pure silver, pure gold, pure copper. Pewter with silver plate on a waxed leather cord.. Length: 15.5" with 3" of adjustable chain.