Tara Vao Short Dress -- LAST ONE!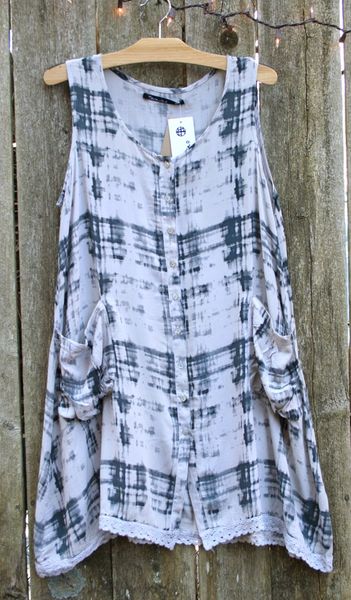 Tara Vao is a French designed brand which offers a lifestyle collection that focuses on natural fibers, stylish, fashionable and feminine designs. 
The unique styling and individuality suits the relaxed lifestyle. 
This collection is all about clothing that is easy to wear, casual and comfortable. The prints range from the very colorful and bright to a more understated neutral palette. The sleeveless Short Dress buttons up the front and has two front pockets. It has a narrow lace trim at the hemline and falls to the lower thigh. 100% Rayon. Machine wash cold, hang to dry. Fits true to size. CLICK ON DROP-DOWN MENU FOR MORE SIZES.