Sylca Triangular Stripe Larkin Earrings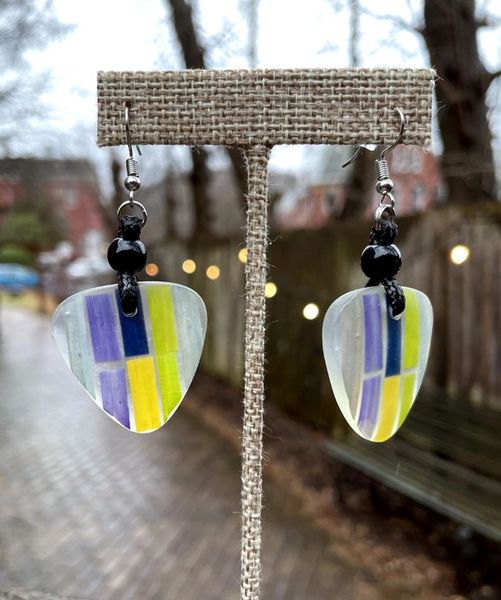 Empowering women, one necklace at a time. Discover your own style with Sylca Designs. Created by a Mother and Daughter team who share a passion for art, you'll feel confident and add some sass to any outfit with one of Sycla Designs' signature pieces! These lime dangle earrings feature two wooden beads that dangle off a silver wire for a look that will surely stand out! Wear them solo for an understated look, or pair them with a coordinating statement necklace for a more complex, accessorized expression!
These chic dangle earrings are handmade of translucent resin. Very light and stunning, these beautiful earrings are the perfect finishing touch! Measures 2" high x 1.25" wide.