Sylca Marielle Pendant Necklace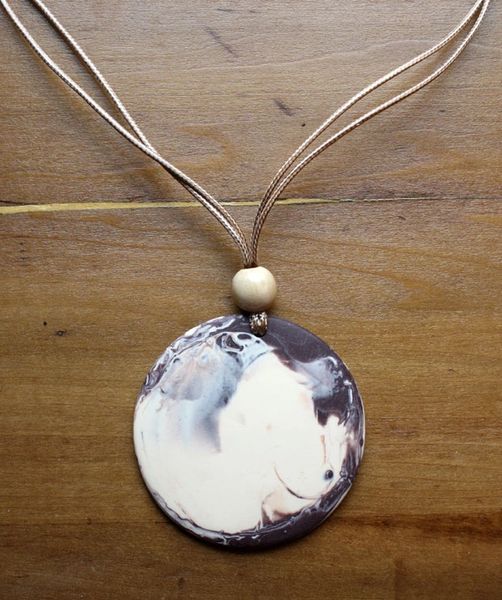 Empowering women, one necklace at a time. Discover your own style with Sylca Designs. Created by a Mother and Daughter team who share a passion for art, you'll feel confident and add some sass to any outfit with one of Sycla Designs' signature pieces! This pendant necklace will be your new go-to! A large marbled resin pendant hangs from a light brown adjustable wax cord. Simple, yet stunning, this pendant will be your favorite every day piece as you can pair it with any outfit! Perfect for the office, or a dinner date. Front and back of the marbled pendant have a different pattern.
Adjustable Length 30″ to 46″ with a 3″ pendant.