Snapdragon & Twig Eliana Dress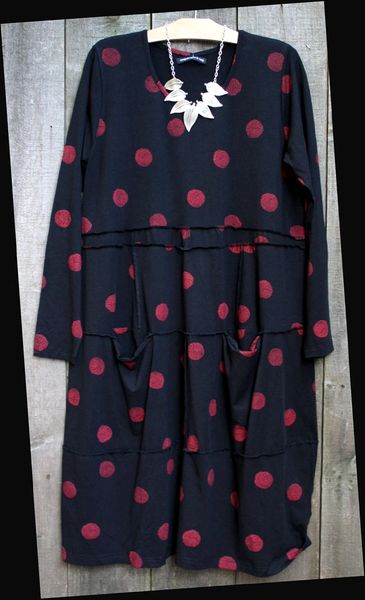 Tulip Clothing by Glenmont Design is known for creating an elegant yet casual look in flowing artisan pieces. The 100% cotton tops, dresses, blouses and pants are youthful, flattering, and perfect for layering. 
The Tulip-Snapdragon & Twig Eliana Dress in black and red is a flattering style with an abstract thumbprint fabric design. This dress features a scoop neckline, front pockets and exposed, reverse seaming for a bold look. The pullover dress has long sleeves and flares to an a-line before tapering in slightly at the hem. Falls past the knee. 95% cotton/4% spandex. Machine wash cold, tumble dry. Generously sized. 
CLICK ON DROP-DOWN MENU FOR MORE SIZES.