Sinuous Cardi -- LAST ONE!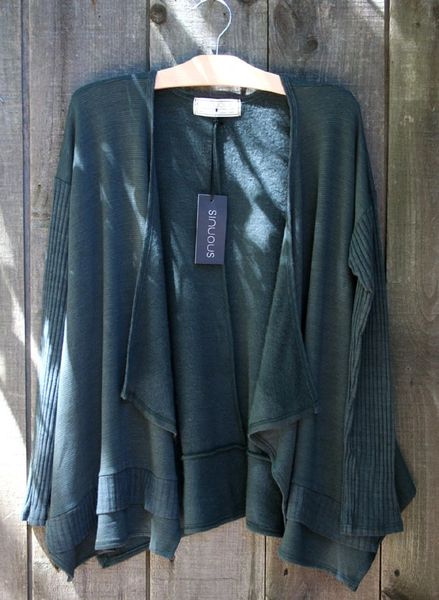 SINUOUS is a lifestyle brand bringing casual, yet sophisticated silhouettes to the modern woman. The designs are inspired by a relaxed, yet cultivated way of life. With a focus on comfort, the styling is luxurious yet affordable. SINUOUS dresses your lifestyle. 
The line is entirely made in the USA. Lots of sustainable and natural fibers make their way into the collection, like the ultra-soft rayon, made from cellulose fiber. Deliciously soft brushed knit on the inside with rib-knit fitted, long sleeves; this open front, forest green cardi is a dream. It falls with contrasting rib-knit trim at hem past the hip. Rayon/Cotton blend. Hand wash cold, lay flat to dry.  Generous sizing.
 CLICK ON DROP-DOWN MENU FOR MORE SIZES.