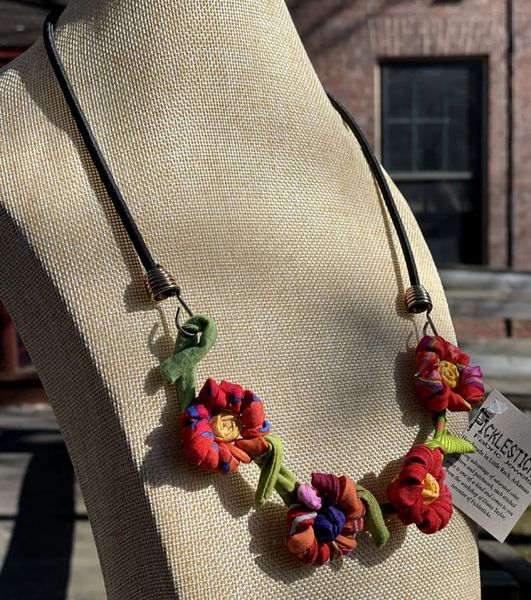 My favorite new jewelry find! And just in time for summer - how fun are these?!  These come from the workshop of a quilter who turned a colorful craft idea into a jewelry making business. Made from strips of colorful cloth tubes filled with wire, they are wound into various shapes to create fun and fabulous necklaces, earrings and pins.


Four charming blossoms hang like a swing from black bungee! Each flower is made from one Ficklestick, stitched together from three gorgeous fabrics to define a center, petals, and a stem. The wire inside allows them to hold their shape! The flowers are linked together and connected to hooks on the handmade bungee neck. This necklace is absolutely adorable, perfect for spring or summer!
Approximately 13 in. long (26 in. circumference)
Each posie is 1 1/4 in. diameter
Machine washable, dry in a lingerie bag.