Ralston Ellen Dress -- LAST ONE!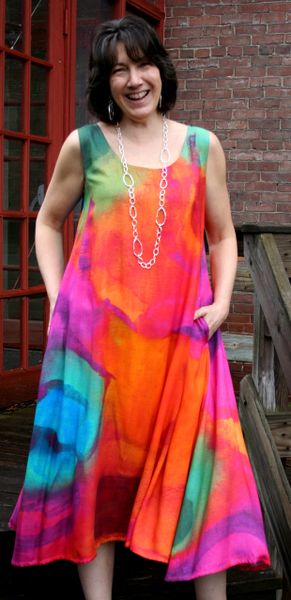 We just love Ralston clothing designs. Comfortable materials and shapes are essential part of this collection from Sweden. These easy-to-wear and care for garments are great for travel. They come in an array of fabrics and colors, which can be easily mixed and matched to create the perfect outfit. These extraordinary clothes are timeless and personal. Express your individuality with sophistication.
The Ellen Dress is made from a stunning, vibrantly colored silky rayon. This is a striking dress with a scoop neckline and side seam pockets. It falls in an a-line to mid-calf. 100% Rayon. Machine wash cold, hang to dry. Generously sized. CLICK ON DROP-DOWN MENU FOR MORE SIZES.