Ralston Wally Shirt - Size M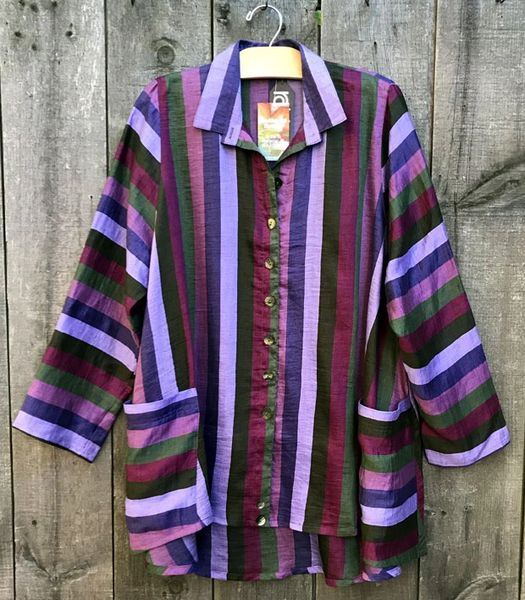 We just love Ralston clothing designs. Comfortable materials and shapes are an essential part of this collection from Sweden. These easy-to-wear and care for garments are great for travel. They come in an array of fabrics and colors, which can be easily mixed and matched to create the perfect outfit. These extraordinary clothes are timeless and personal. Express your individuality with sophistication!
The Wally Shirt is made in a soft viscose/cotton blend. Slightly oversized, it has a staggered high/low hemline that drapes beautifully. Long sleeves, a button front and deep pouch pockets complete the comfortably stylish look.  It falls in an a-line to mid-thigh. Linen blend. Handwash cold, hang dry. Comfortably sized.