Ralston Bimse Dress - Size M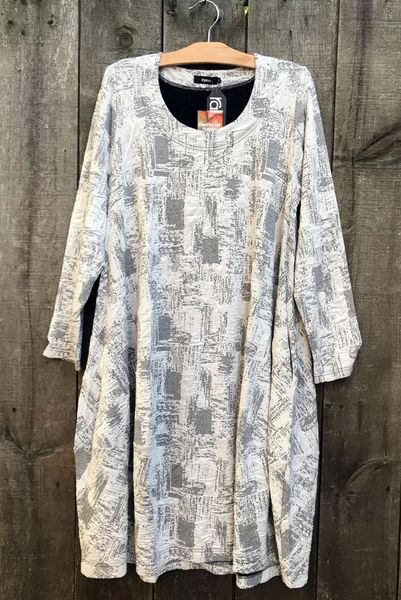 We just love Ralston clothing designs. Comfortable materials and shapes are an essential part of this collection from Sweden. These easy-to-wear and care for garments are great for travel. They come in an array of fabrics and colors, which can be easily mixed and matched to create the perfect outfit. These extraordinary clothes are timeless and personal. Express your individuality with sophistication!
The Ralston Bimse dress is a versatile piece for your everyday wardrobe. With a relaxed bubble silhouette that suits all body shapes and a black graphic print on ecru offering a cool contemporary aesthetic, this chic dress is perfect for pairing with boots on off-duty days. It features a flattering scoop neck, in seam side pockets and long sleeves, while its on-trend midi length makes it the perfect transitional piece for all weather. It falls past the knee. Double-knit, Rayon blend. Handwash cold, hang dry. Comfortably sized.