Piazza Velvet Collar -- more colors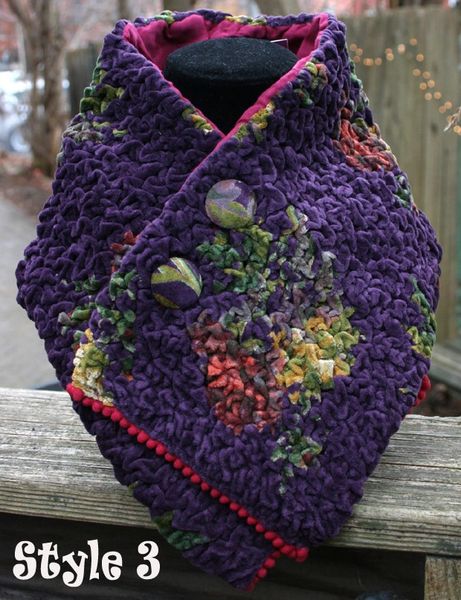 Nothing like luxurious soft cotton velvet – then we added crinkles just for fun. We love the muted floral tones and the simple elegance of buttons to finish the look of this cozy, sophisticated collar. 100% cotton. 
Coordinates with the Piazza Velvet Cuffs and Squiggle Cuffs.