Coral Garden Gauze Blouse -- last one size 2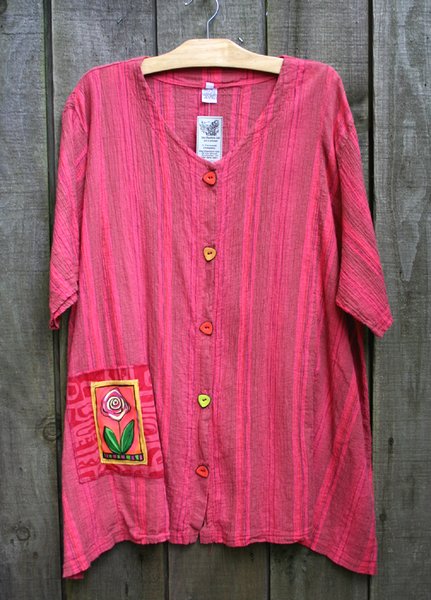 As fresh as a spring breeze, this is the blouse you will love to wear.
Lucy's Garden Gauze Blouse
has short sleeves, a front pocket and buttons up the front. This is a light weight blouse with fun original artwork on the pocket. 100% Cotton. Machine wash, tumble dry. Generously sized.