Patrizia Luca Geo Bowler Bag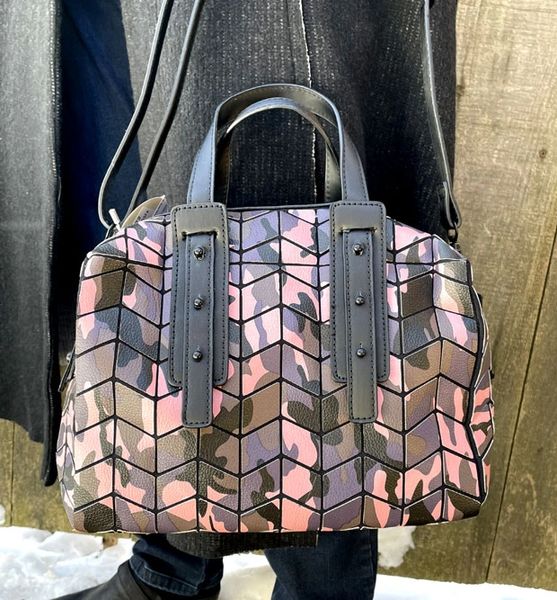 This is the must have fashion accessory this season! This adorable bowler bag by Patrizia Luca is one like you've never seen before. With their signature eye-catching honeycomb geometric design and beautiful royal purple lining, this bag is perfect for any occasion. Grab the bag with comfortable handles and take the removable strap with you just in case you want to throw it over like a crossbody. The interior has a zippered inner pocket plus two slip pockets. This bag is fashionable and functional. Gorgeous craftsmanship and very innovative design is sure to be a conversation starter!  6.5"H x 10.5"W x 5"D.
Just in case you want to take an already unique bag to the next level, add on the Zig Zag Strap. Sold separately.