Original Hardware Great Love Vintage Heart Necklace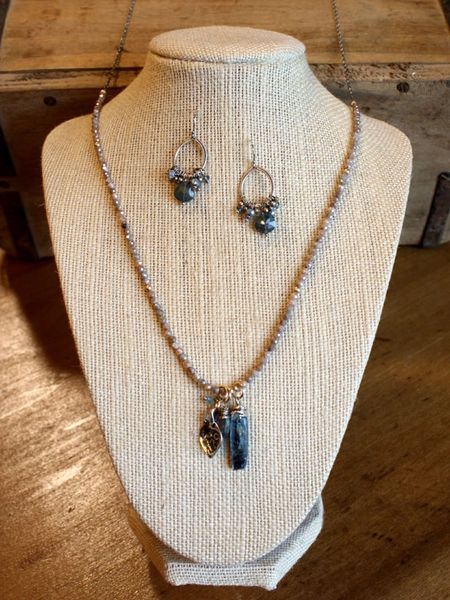 Original Hardware's mantra is simple: be true to who you are and your life will unfold miraculously in front of you. From handcrafted contemporary designs, Original Hardware's jewelry is designed for the journey--your journey--wherever it may take you. Using only high-quality materials, ethically sourced recycled sterling silver and semi-precious gemstones, these handcrafted beauties are made entirely in the U.S. A sterling silver heart for love and compassion, accompanied by a kyanite spear, chalcedony and labradorite. The charms and stones fall from shimmery neutral beige labradorite coupled with sterling silver chain.
Approximately 37" long for layering and versatility.
Coordinates with Labradorite Cluster Earring.