Original Hardware Good Fortune Lakshmi Charm Necklace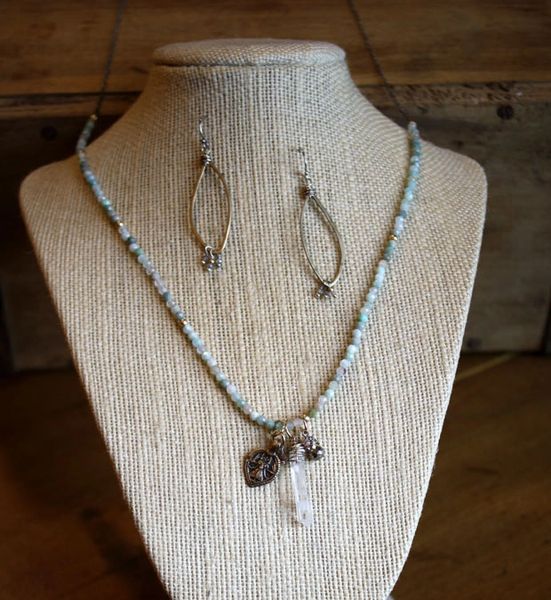 Original Hardware's mantra is simple: be true to who you are and your life will unfold miraculously in front of you. From handcrafted contemporary designs, Original Hardware's jewelry is designed for the journey--your journey--wherever it may take you. Using only high-quality materials, ethically sourced recycled sterling silver and semi-precious gemstones, these handcrafted beauties are made entirely in the U.S. This necklace features a vintage Lakshmi charm in yellow bronze. According to Hindu belief, Lakshmi is the consort of the god Vishnu. She is one of the most popular goddesses of Hindu mythology and is known as the goddess of wealth and purity. The charm is joined by a crystal point, pyrite and other stone embellishments that swing from a faceted amazonite and sterling silver chain. 
Approximately 37" long.
Coordinates with Fleur Earring.