Original Hardware Labradorite Cluster Earrings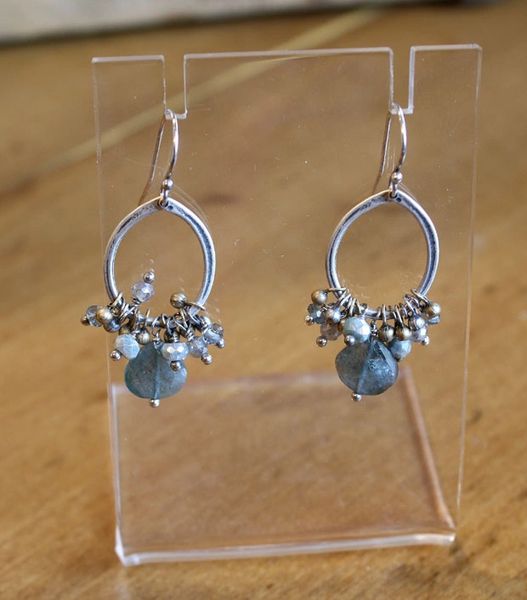 Original Hardware's mantra is simple: be true to who you are and your life will unfold miraculously in front of you. From handcrafted contemporary designs, Original Hardware's jewelry is designed for the journey--your journey--wherever it may take you. Using only high-quality materials, ethically sourced recycled sterling silver and semi-precious gemstones, these handcrafted beauties are made entirely in the U.S. Our special mix of labradorite, moss aquamarine and blue hydro quartz stones swing from a handmade satin organic circle component. Sterling silver french ear wires. Approximately 1 ½" long.
Coordinates with Great Love Vintage Heart Necklace.