OMG! Vanna Layering Shrug - Last One!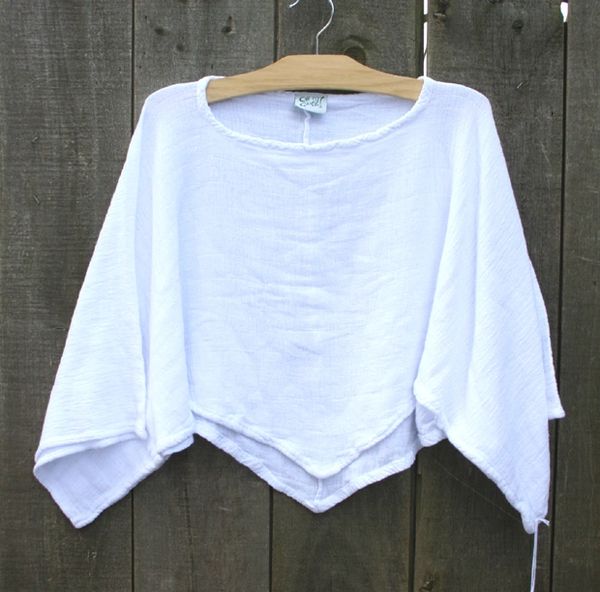 Oh My Gauze clothing line is the finest in the industry. All styles are specifically designed and manufactured with 100% cotton for Oh My Gauze, Inc. The clothing is completely washable, will not shrink and best of all, no ironing is necessary. Cotton gauze is breathable and nearly maintenance free. Oh My Gauze is the ultimate in casual and comfortable fashion. The Vanna Layering Shrug has sleeves that drape to the elbow and a scoop neck. Meant as a layering top, the shrug has center points that fall to mid torso. 100% Cotton. Machine wash cold/delicate; tumble dry cool/low. 
Comfortably sized. One size fits up to 1X.