OMG! Aloha Washed Black Tiered Pant -- LAST ONE!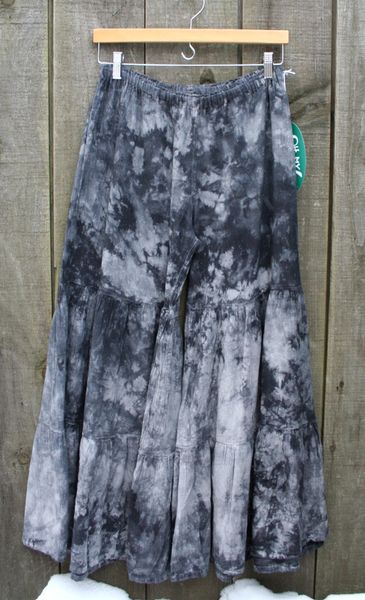 Oh My Gauze clothing line is the finest in the industry. All styles are specifically designed and manufactured with 100% cotton for Oh My Gauze, Inc. The clothing is completely washable, will not shrink and best of all, no ironing is necessary. Cotton gauze is breathable and nearly maintenance free. Oh My Gauze is the ultimate in casual and comfortable fashion. The Aloha Pant has an elastic waist and flowy tiered wide leg for exceptional fun. This pant falls to the ankle. 100% Cotton. Machine wash cold/delicate; tumble dry cool/low.
Comfortably sized. Size 1=S/M; Size 2=L/XL; Size 3=1X  CLICK ON DROP-DOWN MENU FOR MORE SIZES.