Neon Buddha Peace + Love Pant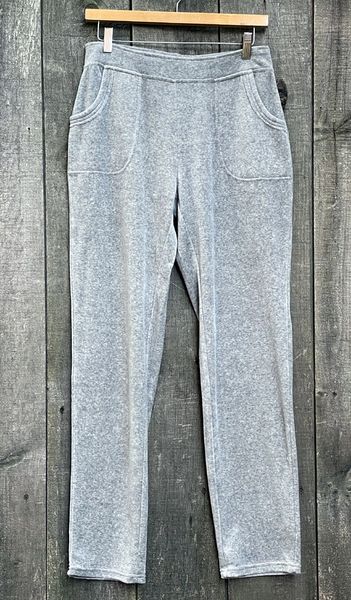 Express your Zen.  Neon Buddha represents both calm serenity and expressive joy. The Neon Buddha woman has a zest for life, but also values comfort and calm—and this tagline encapsulates both sides of her. Designed in Canada by women for women. This team knows first-hand that every woman deserves to feel and look her best. With a focus on thoughtful silhouettes, unexpected details and breathable, lightweight cotton fabric, Neon Buddha gives every woman the confidence she deserves to fully express herself. Committed to natural fibers that breathe, these clothes retain their shape and stand the test of time season-after season. You can feel the difference. Each piece has a conversation-starting element—a special detail that looks anything but ordinary. From hand-tooled tin buttons by artisans in South-East Asia to tuxedo stripes inspired by Monaco nights—the designers look for inspiration everywhere to give women pieces they can't find anywhere else. By designing modern styles that work in her day-to-day life, Neon Buddha helps every woman feel confident.


LOVE, love these deliciously soft pants. Oh my, these are the most comfortable pants that I have found in years. Featuring a casual fit with a wide, elastic waistband and front pockets, these are sure to become your go to pants for relaxing at home. 80% Cotton/20% Polyester. Machine wash cold, tumble dry low.
Measurements are taken flat and unstretched. There is a lot of flexible stretch to this fabric for a wonderfully comfortable fit.
S - waist 30 inches around; hip 42 inches around; inseam 30 inches; rise 10.5 inches
M - waist 32 inches around; hip 45 inches around; inseam 30 inches; rise 11 inches
L - waist 34 inches around; hip 48 inches around; inseam 30 inches; rise 11.5 inches
XL - waist 36 inches around; hip 50 inches around; inseam 30 inches; rise 12 inches