Luukaa Asym Tank - Ecru only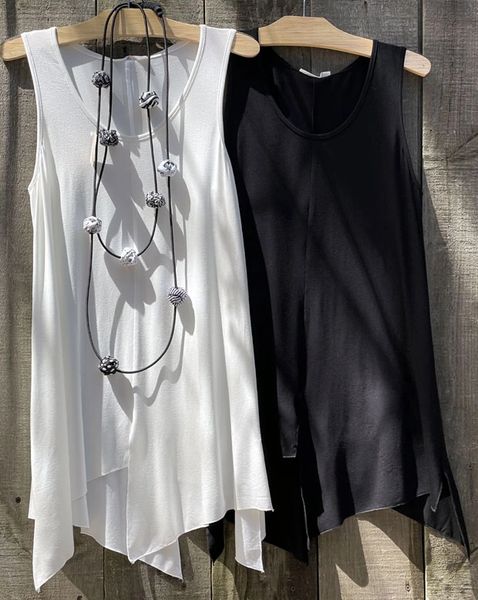 Where East meets West, created in the heart of Istanbul the LUUKAA spirit is resolutely sophisticated, constructive and bold. Comfort is not a luxury, but a must. LUUKAA's premium garments are made from high quality fabrics of natural fibers and materials. Earth tones paired with the indispensable signature black are very much a big part of LUUKAA`s style. Many of their pieces are intended to work together, and individual pieces often blend seamlessly into one's existing wardrobe. Always one step ahead of the fashion trends, apparel from this international brand is elegant and daring at the same time. 
LUUKAA's Asym Tank is silky soft and a joy to wear. It's fabulous on its own and works well as a layering piece for a layered look. Works especially well when paired with Luukaa's Scribble Pant. 95% Rayon/5% Spandex. Machine wash cold, hang to dry.
Measurements:
1 - bust 36 inches around; hip 50 inches around; length 34 inches (at center front longest point)
2 - bust 38 inches around; hip 52 inches around; length 35 inches
3 - bust 40 inches around; hip 54 inches around; length 35 inches
4 - bust 42 inches around; hip 56 inches around; length 36 inches
5 - bust 44 inches around; hip 58 inches around; length 36 inches