Lands Downunder Verona Blouse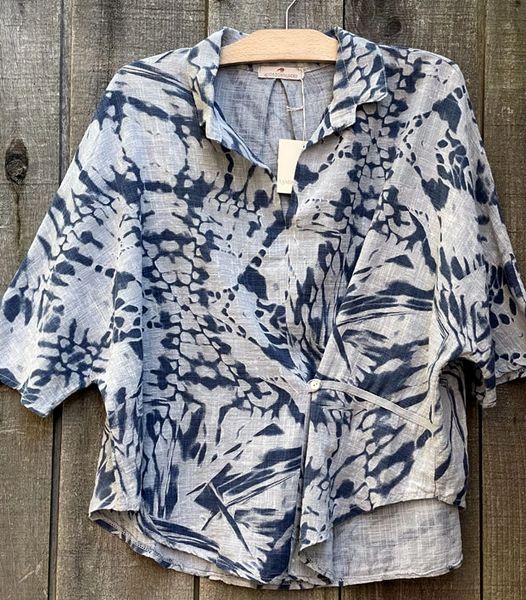 Here with Lands Downunder, color makes us happy. We feel that the art of living well deserves to be celebrated daily, so we think that our clothing should reflect the art of personal style and expression. Lands Downunder is known for their soft textiles woven in Italy and New Zealand (down under!) and for offering a bit of flair for your personal style. It's a hectic world out there, so we believe in the value that comfort and self-expression adds to your life. Enjoy exploring new ways to add color, layer your look and live well.
This is a lightweight, super soft linen to with a relaxed, oversize silhouette and buttoned pleat at the front for a shapely accent to the waist. It features dolman sleeves that fall to the elbow and a hi-lo hemline. 100% Linen. Made in Italy. Machine wash cold, hang to dry.
Measurements:
S - bust 46 inches around; length 25 inches (center front)
M - bust 50 inches around; length 25.5 inches
L - bust 54 inches around; length 25.5 inches
XL - bust 56 inches around; length 25.5 inches