Joy Susan Colette Backpack - Faded Denim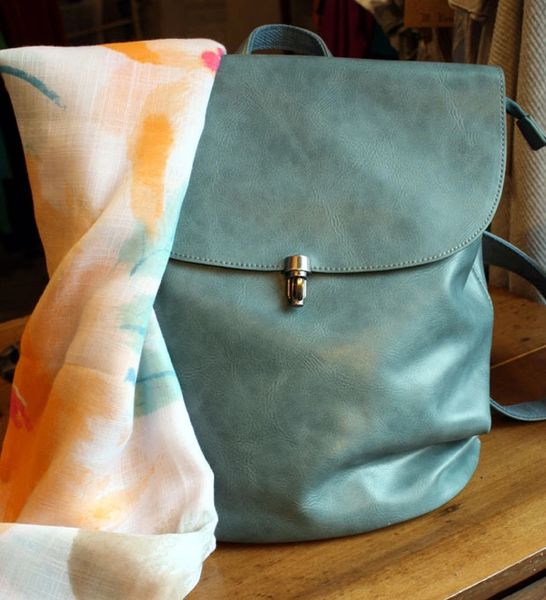 The Colette backpack purse is our newest go-to bag. Made of 100% vegan leather, this handbag backpack is small enough to go on your back without stress, but large enough to carry your everyday essentials. This versatile backpack has a large interior with two inside pockets for your glasses and phone as well as a zip interior pocket. There is an back zip closure pocket. Top zipper and front flap with snap closure and side snaps for adjustable top.
14″ (height) x 12″ (width) x 6.5″ (depth)
Adjustable straps 24-34"