Jess & Jane Surprise Tunic --LAST ONE!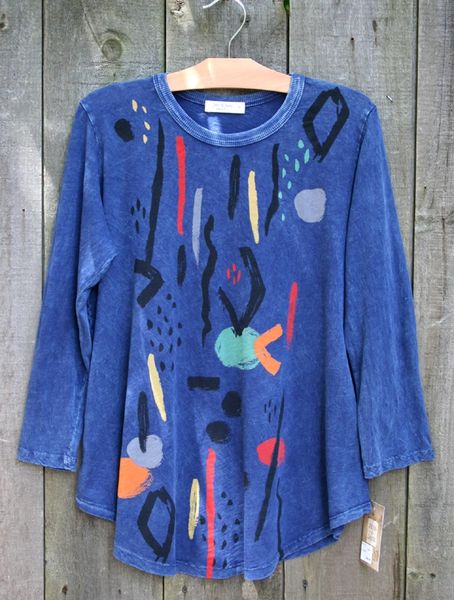 Jess & Jane
has the perfect top for you! From whimsical to abstract in mineral washed colors, Jess & Jane bring us stylish casual wear. The
Surprise Tunic
is a great casual top with long sleeves and an curved hemline. This is a beautifully dyed, mineral wash cotton in denim with an abstract print on the front. This top falls to mid-thigh. 100% Cotton, Machine wash cold, tumble dry low. Fits true to size.
CLICK ON DROP-DOWN MENU FOR MORE SIZES.