Ficklesticks Gumball Earrings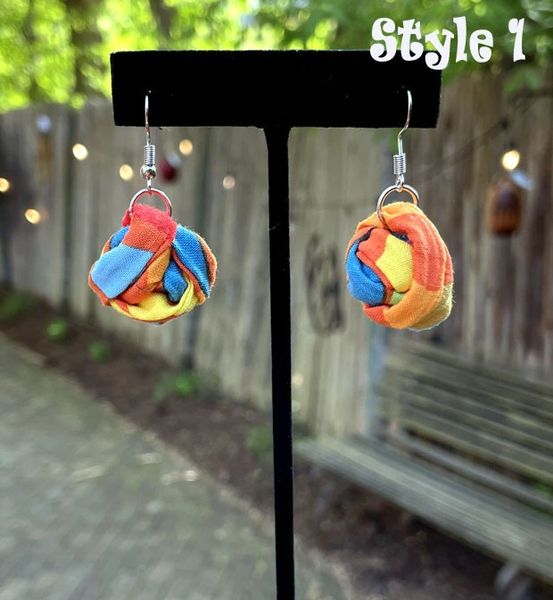 My favorite new jewelry find! And just in time for summer - how fun are these?!  These come from the workshop of a quilter who turned a colorful craft idea into a jewelry making business. Made from strips of colorful cloth tubes filled with wire, they are wound into various shapes to create fun and fabulous necklaces, earrings and pins.
The top-selling Gumballs are earrings too! Each pair of these cherry-sized fabric balls dangle from stainless steel hooks. A perfect match for the Gumball Necklace! 
Each earring set has its own flair and personality. 
Approximately 1 in. ball (each earring)
Machine washable, dry in a lingerie bag.