Fenini Black Circle Top -- LAST ONE!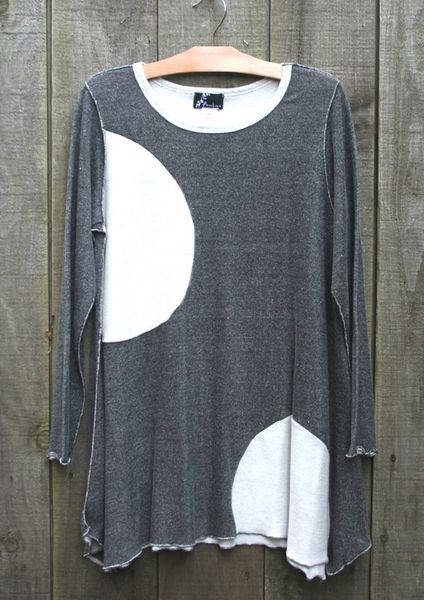 FENINI is for women who enjoy life, fun, art and beauty. It's all about style and comfort. The silhouette of FENINI style is simple and clean, yet design details are added to make FENINI unique and interesting, suitable for work or play. In a lovely cotton blend, the
Black Circle Top
is a fun and sophisticated piece. This is a wonderfully comfortable, soft fabric in a heathered black with large dove grey dots. It has long sleeves and exposed seams and falls to mid-thigh in an aline shape with side slits. Cotton blend. Machine wash cold, tumble dry low. Fits true to size.