Flippy Dress - Size 1 (XL)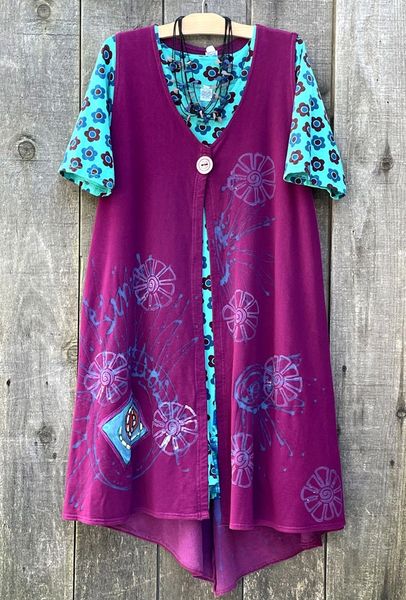 We have just a few of these flippy dresses. This is an easy, fun dress for warmer weather. The inlay godets around the hem give it a fun, flared swing. Falls in an a-line to the knee. The black is overdyed leaving a hint of the pattern showing through. Preshrunk cotton. Machine wash, tumble dry. Size 1 fits XL.
These pair really well with Lucy's Artist Vests!