Party Girl Cocktail Necklace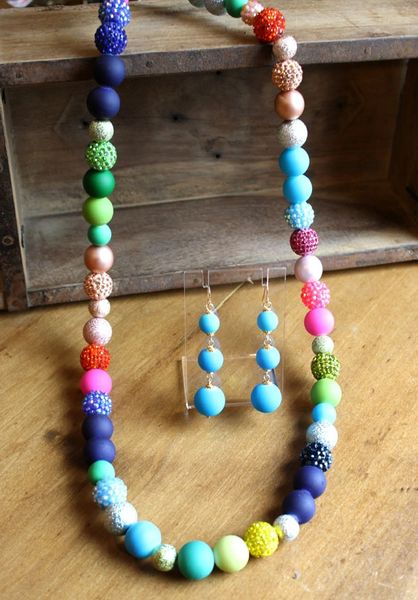 "To the woman who wears it, an exquisite find is an inward delight. I feel nothing illuminates you like the perfect piece." - Lenora Dame.
The message of Lenora Dame's jewelry is as timeless as it is contemporary. These designs exhibit a bold, often playful vision with understated finesse. For everyday dress-up ... a fun and playful combination of color and texture. Compliments welcome!
Length: 32"
Coordinates with Lenora Dame Bead Drop Earrings