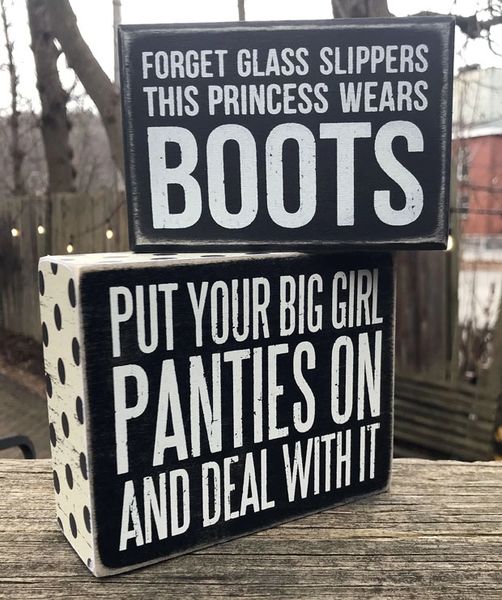 A classic black and white wooden box sign featuring a distressed "Forget Glass Slippers This Princess Wears Boots" or "Put Your Big Girl Panties On And Deal With It" sentiment. Easy to hang or can free-stand alone.
Princess: Measures: 3" x 4.25" x 1.75"
Big Girl Panties: 4" x 5" x 1.75"