December 2018 Featured Artist:

ArtWalk Opening: Friday, December 7th, 4:00-8:00pm
We'll have the work of two different artists on display for the month of December: Dee Christie with her journal art and Robin Leone with Robin's Hoods, handcrafted wool felt hats.

Dee Christie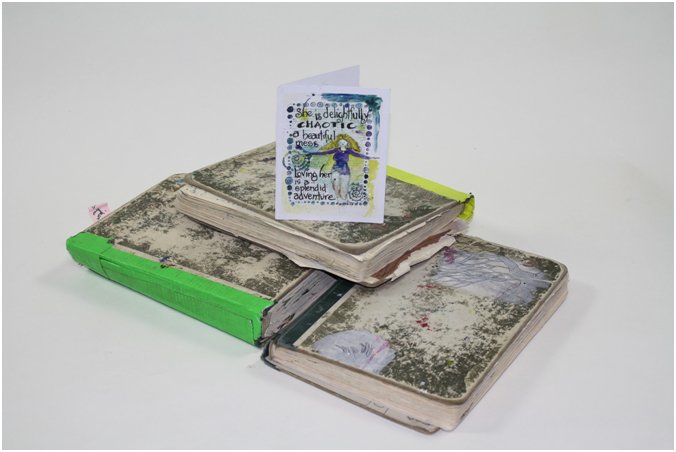 It all started with books headed for the dumpster. As a high school art teacher, Dee is perpetually resourceful, finding unique materials for student creations as well as her own art. Distressed by the thought of a landfill library, Dee and her students rescued the books and turned them into art journals. She and her students continue to repurpose old books, filling the printed pages with visual works.


Painting, collaging, & drawing within the pages, Dee discovered her own inspiring platform—a way to create art infused with positivity, whimsy and favorite quotes collected over the years. Each piece is a print from one of her journals.
Robin's Hoods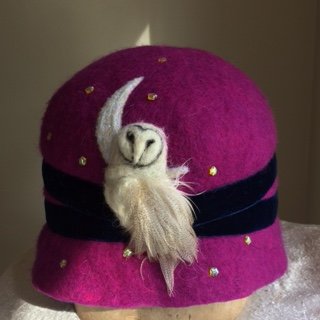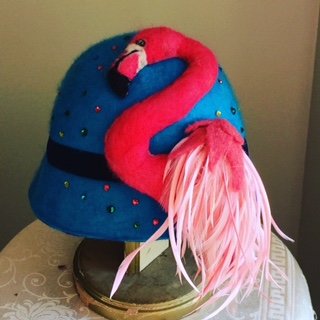 Robin Leone's love for fashion and things of beauty began at a very young age and as soon as she could express her opinion about what one was "supposed" to wear, she did.  It seemed rather unfair that a lady should have to wear anything that wasn't pretty.  Winter clothes were the worst, not only were they not pretty they were uncomfortable and many of the hats were itchy.  Her very practical parents reminded her that, in Stowe, Vermont, where it is very cold for a large portion of the year, one needed clothes for their function, not for their fashion.  So, she suffered through… 
Years later she was hit with an epiphany!  "I wanted to make hats!  I had always loved and collected hats, why not create my own line that were not only fashionable, but functional as well?!"  So it was that in 1998 Robin's Hoods was created!  Seventeen years later her hats have grown and changed as Robin has; but as always her designs are inspired by nature…….flowers, trees, animals and all things beautiful that surrounds us.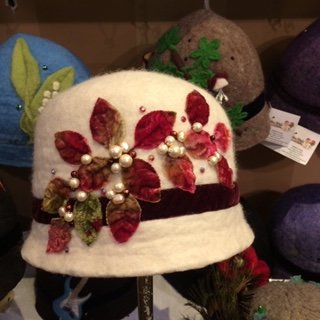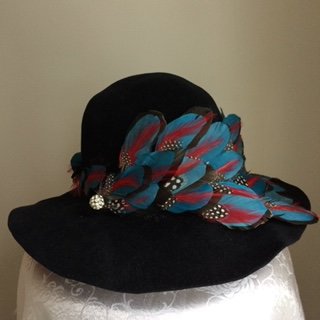 Seeking local artists for Montpelier ArtWalk
Been working on something new? Want to share it with your friends and neighbors? We are currently seeking new artists to feature in the shop for future ArtWalks. Please get in touch -- call

802-223-1981

or email

comments@cheshirecatclothing.com

.