September 2018 Featured Artist:

ArtWalk Opening: Friday, September 7th, 4:00-8:00pm

Anita Zotkina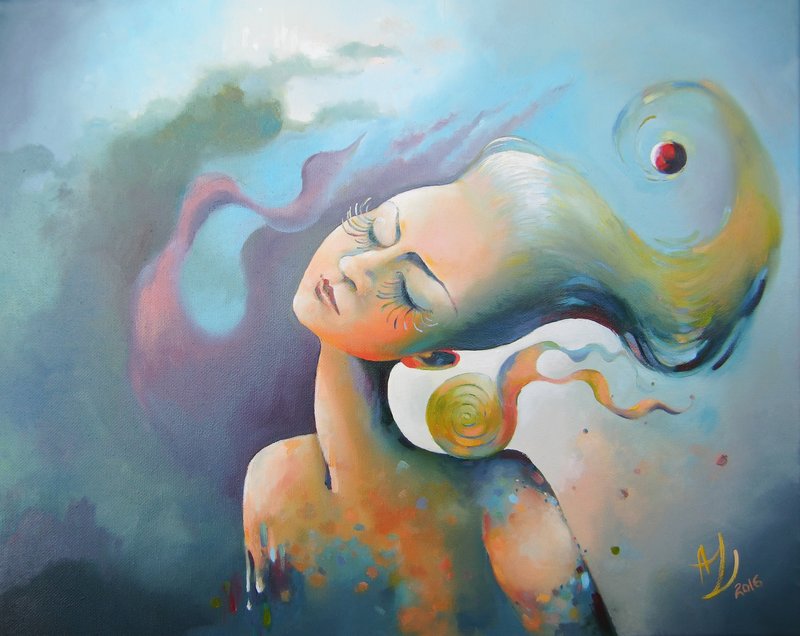 Anita Zotkina was born in the beautiful port city of Odessa, Ukraine. Anita started her art career at a very young age. She quickly learned to draw highly intricate pictures, while maintaining a charming and whimsical style. To this day, Anita has never lost her passion for nature, or her sincere belief in the equal value which both humans and animals bring to our world. This is why the animal characters in her drawings are often anthropomorphized; wearing clothes, eating with utensils, reading books, etc…
Anita immigrated to New England at age 27, and currently makes her home in the beautiful woods of Vermont.  It is from this peaceful and harmonious environment that she derives the inspiration she needs to create the delightfully spiritual artwork she is known for.  Anita's paintings are meant to convey her deep and abiding love and respect for our mother Gaia.  Making varied use of creative media, ranging from thick oil on canvas to textured acrylic on paper, Anita's work fills the heart with love, inner peace, and positive healing energy. These paintings are excellent for bringing a little bit of light and beauty into any room in the house, and are sure to brighten up your day!
Seeking local artists for Montpelier ArtWalk
Been working on something new? Want to share it with your friends and neighbors? We are currently seeking new artists to feature in the shop for future ArtWalks. Please get in touch -- call

802-223-1981

or email

comments@cheshirecatclothing.com

.